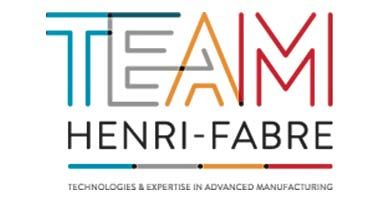 Our design and manufacturing methods have been revolutionised by METAL ADDITIVE MANUFACTURING.
SMRI actively participates in a Working Group led by TEAM Henri-Fabre. Henri-Fabre is a novel public-private project enabling the partners to synergise their expertise, resources, skills, and projects in order to create a network of innovation and research stakeholders.
Henri-Fabre and renowned industrialists (AIRBUS Helicopters, SNCF, EDF, WEIR, VOLVO Truck, DGA, PONTICELLI) have put together a project called "Mechanical characterisation of 316 L stainless steel parts produced by the additive manufacturing process".
The objective of the PROJECT is to build a database, in order to:
provide access to the mechanical characteristics of 316 L stainless steel mechanical parts produced by the additive manufacturing process;
qualify the impact of the main parameters of the manufacturing process (quality of the metal powder, machine settings, etc.) on the characteristics of the parts produced, and thus be able to specify the process parameters to be implemented for the production of prototype or series parts;
perform an initial assessment concerning the non-destructive testing (NDT) methodologies to be implemented for quality control of the parts produced. In a more general way, this project demonstrates the intention by SMRI and its subsidiary FCE to discover a new manufacturing process with potential - the magnitude of which remains unknown.